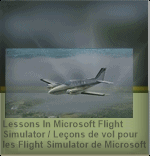 .back

Here is a second series of pics we have taken in FS and which are showing that the FS2002 world is fine enough to render some famed locations, worlwide! Some more fine rendering from our pictures are just due to that we added some satisfiedware, FS2004-designed textures available on the Internet. They work fine for FS2002 too, albeit with some tweaking for some of those. Enjoy the tour!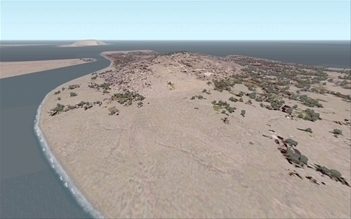 Aden (Yemen)
Aden was once a famed step for England, when they had to reach the Empire of Indias, through the Suez Canal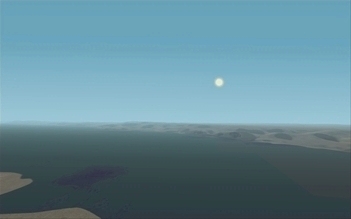 The Gulf of Akaba (Middle East)
The Gulf of Akaba, between Egypt, Israel, and Jordan is main feature of the relief in the region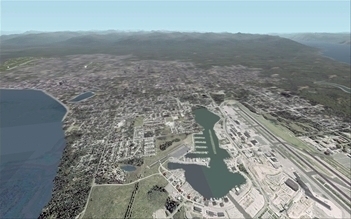 Anchorage (Alaska)
Anchorage is a major aerial hub for the flight between the USA and the Far East! The airport at Anchorage is Stevens Anchorage Intl (PANC)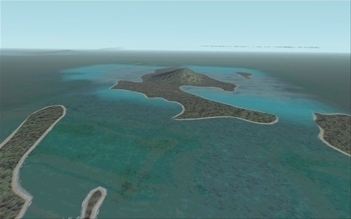 Bora Bora (France, Pacific Ocean)
A famed resort in the French islands of the Pacific Ocean, with the typical blue lagoons of the Pacific!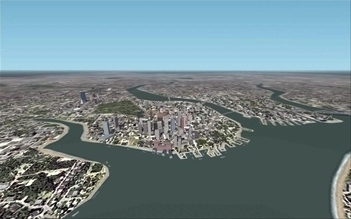 Boston (Massachusetts, USA)
A large megalopole in the northeastern USA, that city is harbouring the famed Massachusetts Institute of Technology (MIT). The airport is the famed Logan Intl Airport (KBOS)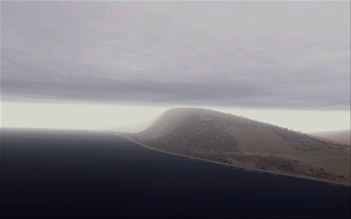 Strait of Magellan (Chile)
That strait is allowing the ships from the Atlantic, to the Pacific Ocean, or back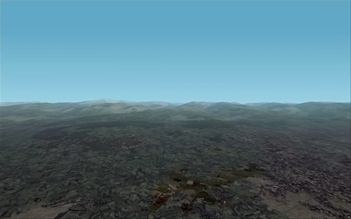 Moutains of Central Asia
Most of Central Asia once was part of the USSR. Such countries now have become independent

Checkpoint Charlie, in Berlin
Checkpoint Charlie, in Berlin, was the doorgate to the People's Republic of Germany, during the Cold War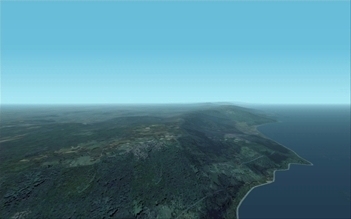 Crimea (Ukraine
The Crimean peninsula, in Ukraine, provides for fine seaside resorts. Yalta, during WWII harboured a famed meeting which shared Europe between the East and the West!

The Dead Sea
The Dead Sea is famed, in the Middle East, for being the lowest point on Earth, and for its salty, buoyant waters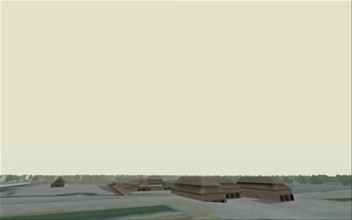 The Forbidden City (China)
The Forbidden City, in Beijing (China), is the old, downtown palace of the Chinese emperors. It has now become the headquarters of the Chinese communists rulers. Just land in Beijing, at the Beijing Capital Airport (ZBAA)

Galapagos Island (Ecuador)
The Galapagos Island, a possession of Ecuador, are famed for their ancestral fauna and for the fact that the English botanicist Darwin, in the 19th century, found there his ideas about evolution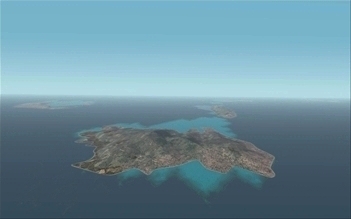 Greek Islands (Greece)
Greece famed islands with their find landscapes and small towns and villages!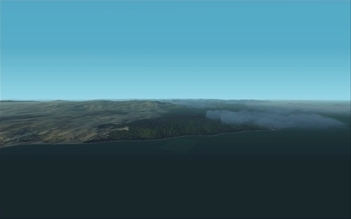 Lake Tanganyka (Africa)
Lake Tanganyka, in Africa, in one of those great lakes which constitute the Great Lakes region, in eastern Africa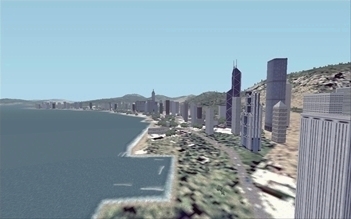 Hong Kong (China)
Hong Kong was one British territory, in China as it was surrendered to that country by the end of the 20th century, and is now a so-called autonomous territory of China. The infamous approach of the old airport of Hong Kong is now closed, with the new, Hong Kong Intl (VHHH) in use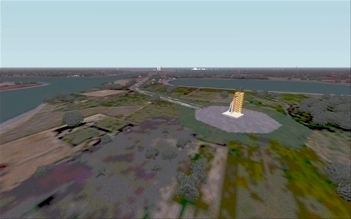 The Kennedy Space Center (Florida)

The Kennedy Space Center (Florida) is the US spacesport to the Earth's orbit or planetary missions!

Website Manager: G. Guichard, site Lessons In Microsoft Flight Simulator / Leçons de vol pour les Flight Simulator de Microsoft, http://flightlessons.6te.net.htm. Page Editor: G. Guichard. last edited: 12/28/2010. contact us at ggwebsites@outlook.com